TrickerTreee sent me the link to 2 imposters he spotted on some weird website
Called "ChickenSmoothie"
(yuck! who makes smoothies out of chickens?!)
Actually, as far as Imposters go,
These 2 guys are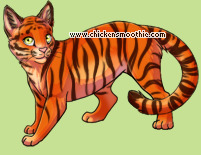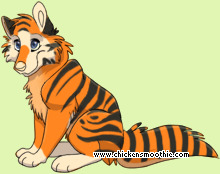 Unlike my usual Imposters:
Some of My Imposters Think They're like "Supah Tiggah"
And Other Imposters are Only Trying to Get Me in Trouble!
(Yes, Pooh stinks, but I promised him I wouldn't tell anyone!! sheesh!)
And some of My Imposter are just down right Crazy:
(I think she was dropped on her head as a child)
And I will admit,
Some of them Are Cute
(I think she is reaching for a Reese Cup)
And Some are Just Plain
Weird