So there seems to be a craze for these little yellow guys called "Minions".
I hear they are quite good helpers!
They can do your shopping for you:
And They can Clean your House:
I Hear They are Very Athletic:
And in Many different Sports: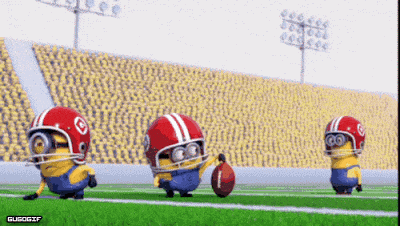 They also are good dancers
But they do sometimes fight amongst themselves
And Pull Pranks
But they are Quite Lovable:
If I could Get some Minions
They could get me an endless supply of Reese Cups!
They have to be better than my Last MinionL
*
*
*
*
I